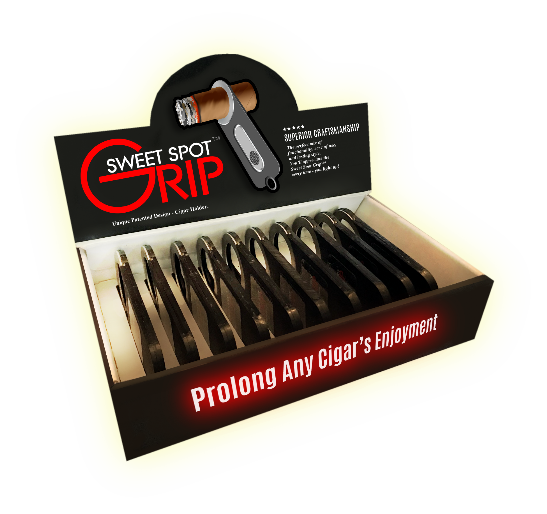 Our Competitive Advantage
Retailers, Cigar Stores, Lounges
Counter Top Display Box.
BRANDING CAPABILITY
Your Company Logo


Private Stenciling



Promotional Giveaways

Some types of holders on the market today, are nothing more than a stiletto style. Or, an expensive piece of metal, which engulfs the entire last one and a half inches of the cigar, and your lips never touch the cigar. As you insert your cigar into the "Sweet Spot Grip", it spring locks your favorite smoke into place, with the slider. Upon completion of smoking, clip your cigar holder to your key chain, and feel good knowing it won't poke you like a stiletto. All the more reason we have the "Competitive Advantage".
10
holders per box
/ Q
uanity Box Orders